Q&A | Illwookie, Illustrator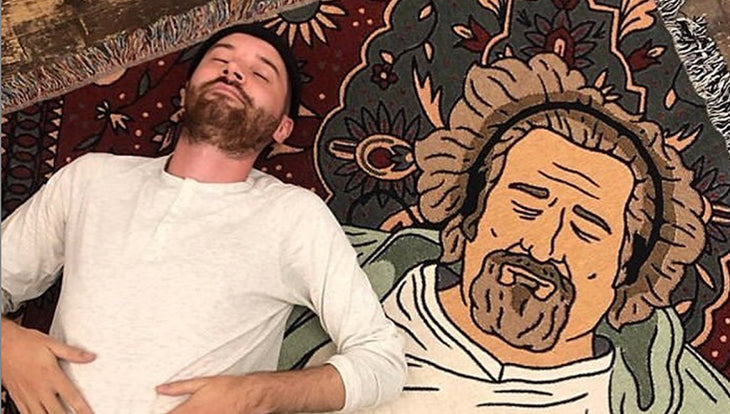 Artist 'Illwookie' a.k.a. Will Richards designed Ghost Club Co's 'Skull' logo and 'Coffee Time' shirt. We caught up with him to find out a little more about his style, creative process and the one thing he can't live without...
Ghost Club Co (GCC): How do you describe your artistic style? 
Illwookie (IW): I'd like to think it's simple, bold and not too serious. I use a lot of rough and ready line work along with hand made fonts, usually using just 2 or 3 colours with a main illustrative element sitting in negative space.
GCC: Describe your creative process and the steps you take when working on a project?
IW: Usually I will come up with a phrase or something and try to think of an interesting or humorous way that phrase can be tackled with an accompanying illustration. I will usually only sketch out 1-3 ideas and just follow my gut decision on which one to develop. Usually this will be the idea that conveys the message behind the design in the clearest way.

GCC: What equipment and software do you use when you design?  

IW: I primarily use a Wacom Cintiq 13HD and Photoshop to create my work but I have been dabbling with the iPad and Procreate recently which is pretty fun!
GCC: What can't you live without, when designing? 
IW: Seems like a no-brainer and very cliche, but coffee for sure. 
GCC: What are you currently obsessed with and how is it feeding into your work?
IW: I often find myself looking at the way people used to create art, anything from ancient Greek vases, Byzantine paintings or old Chinese wallpaper and thinking 'how can I use some of these techniques or aesthetics in my own work'. Even the simplest way that someone did a bit of shading on a tree or how they used negative space to create a dramatic shadow in an image. I love dissecting these kind of things and applying it to my work.
GCC: What do you think your unique skill(s) is that has helped you become successful?
IW: Hard work and an easy going attitude. I used to work two part time jobs and draw in the evenings and on weekends for about 4 or 5 years before I went full time freelance. I think I learnt early on that I wasn't going to love everything I made, and that's ok. The more work you create and put out there, the more you will develop your style and eventually you will get to a place where you feel confident and happy with what you are producing. But you only get there through making a load of crap first! 
GCC: Beyond your design work, you co-founded, all-inclusive art market, 'Creative Differences'. Can you tell us about this and your involvement? 
IW: I co run the art market with a friend, it serves as a place for people from all creative backgrounds and disciples to come together under one roof for the day and sell their wares, meet new artists and just hang out.
GCC: You also have your own clothing company, Overgrown Co. Can you tell us how you started it, why and what you've learned?
IW: Overgrown Co. is a forward thinking clothing brand. 
We believe in putting our planet first and care about where we source and produce our clothing. That is why our clothing is of high quality, and is manufactured responsibly with the environment in mind.
 As a merch designer it seemed like an obvious move to start a clothing brand, but if we were going to do it we felt that It had to have an emphasis on environmental sustainability. There are too many brands out there that don't care about it and we didn't want to a part of that noise. I've learned that while it can be hard at times, it is extremely fun to create a brand from nothing with your mates.
GCC: What advice would you give to someone wanting to enter the world of art and design?
IW: Share everything you do with the people that follow your work. What you think is mediocre might be the super relatable to someone else. But also know that goes both ways, and what you think is your Mona Lisa might be total garbage to some people. You can't please everyone so just keep creating what you enjoy and share it because who knows what opportunities will arise from it.
GCC: You've worked with a variety of clients across events, fashion & music - what makes an iconic brand? 
IW: Clever and consistent branding along with a positive and meaningful message that is deeper than just being an on trend brand. Or at least being a brand that has a clear voice and something to say I suppose.
Check out Illwookie online:
---